Betsy has been with Santosha since the very beginning! Her class instruction is welcoming and relaxing. Betsy's deep connection with the Bethany community is only surpassed by her love of helping others reconnect with themselves through yoga.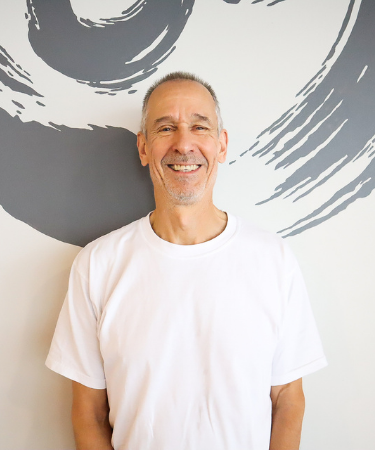 Chris is a passionate yogi who draws from Hatha yoga principles in his instruction. Chris is skilled in anatomical alignment, range of motion, and flexibility. In his classes, you can expect to experience asanas from Iyengar, Hatha, Yin, and Vinyasa yoga styles.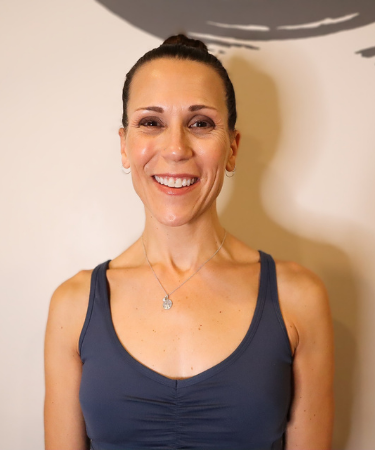 Kari's yoga journey is deeply personal and inspired her to pursue multiple certifications that perfectly blend both mind and body for meaningful movement with yoga. Kari's yoga classes incorporate several arms of yoga to create a welcoming environment.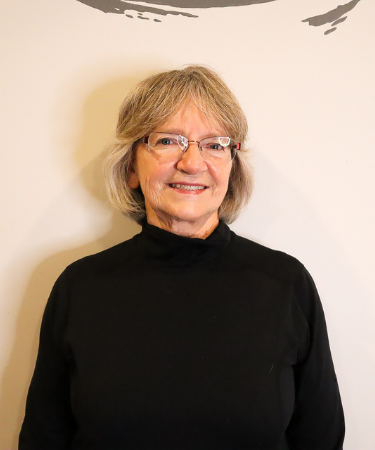 Katy has turned to yoga time and time again to aid in her physical healing following knee and shoulder replacement surgeries, which developed her love of aiding others in their own relationship with yoga practice. She brings a calm, focused environment that is welcoming to everyone that is interested in developing their own yoga practice.
Jessica completed her 100 RYT and 200 RYT with Bhakti Yoga School in Cali, Colombia. She has been practicing yoga for over 15 years. Yoga has transformed her life in many ways making her body stronger and healthier, calming her nervous system, and introducing her to the power of meditation. She is excited to offer classes that allow participants to feel good and unify their breath, body, and mind. In her spare time, she likes to spend time with her daughter, run and hike in nature, dance salsa, and cook healthy food.
Anna has been practicing yoga since high school and has learned from several fantastic teachers, mostly in the California area. Anna combines her passion for yoga as a way of life with a holistic approach to health she preaches during her daytime job as a classical homeopath.
Whether it be during a restorative or a vinyasa yoga class, Anna guides students to build poses from the inside out, guiding students by internal feeling rather than the looks of the pose. Paying extra attention to the anatomy and physiology of the movements, noticing the effect of seasonal cycles and natural elements during the practice. Anna believes that in yoga we journey towards better health and freedom on all levels.
Dahui (陈大慧) grew up in Jinan, Shandon, China but moved to the U.S. in her 20s to start a business. It wasn't until her 40s when Dahui took her first yoga class at an Indian temple. From there, she began taking regular yoga classes where ever she could, even overseas. In October of 2020, Dahui received her RYT 200 hour Yoga Alliance certificate from the Bhakti Yogshala. Dahui also earned her Barre certificate from Barre Aboce in June 2022. Shes loves to help other to discover the benefits of yoga practice
Margot has been teaching yoga since 2006 after completing her first yoga teacher training at the Nosara Yoga Institute in Costa Rica. Margot enjoys creating classes that are welcoming, supportive, and inspire a sense of curiosity and playfulness.
In addition to teaching yoga, Margot is a licensed clinical social worker with over a decade of experience in the mental health field. She is passionate about learning and sharing about the overlaps between mental health, yoga, and mindfulness practices.
Amelia approaches teaching with warmth and inclusivity, making sure that all of her students feel welcomed and seen. She believes that yoga is meant for every single person on this earth, and is passionate about ensuring accessibility and equality in modern, Western yoga. As a facilitator of Hatha, Vinyasa, & Yin yoga, meditation, breathwork, and tapping, she enjoys weaving elements of her multifaceted training into everything she does. While she is committed to teaching proper alignment and modifications for your body, she is also an advocate for play, lightness, and finding enjoyment in your practice.
Recently finishing his 200 Yoga Teacher Training with Jason Crandell, Dane is eager to share his newfound knowledge. Through the practice of Yoga, Dane has forged a deep connection with his body and honed his understanding of functional movement. His background in dance has only heightened his appreciation for yoga's ability to complement and enhance physical activity, resulting in a more well-rounded approach to movement.